General Appointment
Dr. Simon Zilko
MBBS, FRACS (Ortho), FAOrthA
For all appointments and enquiries, please call or click here to request an appointment online.
We are happy to hear from you. Please contact us using the information below:
Suite 64, Level 4
Wexford Medical Centre
3 Barry Marshall Parade
Murdoch WA 6150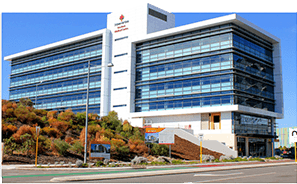 Please arrive 10-15 minutes early for your appointment and advise our friendly reception staff of your arrival, to complete all paperwork and registration.
What Do You Need to Bring?
Referral Letter (GP or other doctor)
Medicare, DVA or Pension Card
Private Health Fund Card
X-Rays, MRIs, CTs or other radiology scans
List of current medications
Insurance Details (if Workcover or ICWA)
Paying for Your Consultation
Please note that payment of your account in full is required on the day of your consultation. We have EFTPOS facilities and accept Visa/MasterCard/EFTPOS and Cash. If you are a WorkCover or motor vehicle insurance patient without a claim number, you will need to pay your account in full at your consultation.
We can submit your account online to Medicare for immediate processing of your rebate.
Cancelling an appointment
If you are unable to attend an appointment, please contact the rooms as soon as possible so we can re-schedule for you and offer your appointment to another patient.